"Solar Plexus - Interplanetary Messenger"
from WEIRD Comics #2 - Fox Publications, May 1939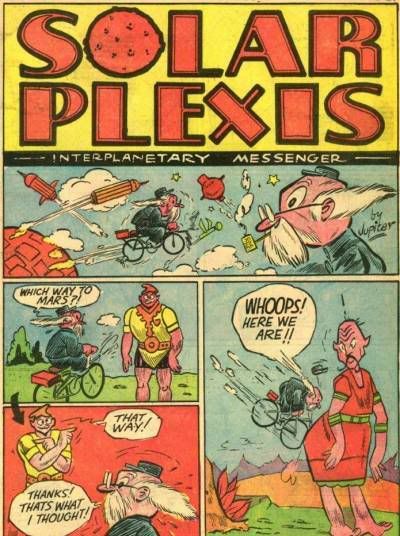 Click on
picture above to see a nice
BIG
comic page !


This "story" is so weird and inexplicable I just had to share it. I don't know who wrote or drew this (other than "by Jupiter"), and I don't know if there were more than two episodes with this character.
Click on
picture below to see a nice
BIG
comic page !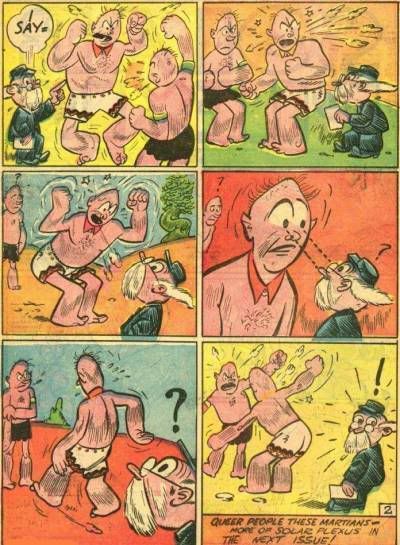 All I know is that this 2-page bit of weirdness was the only thing that jumped out at me from this whole comic, and got me asking all kinds of questions like: Did this book have an editor? It's just so much fun and loose and insane...it reads like phone doodles!
Nice cover, though!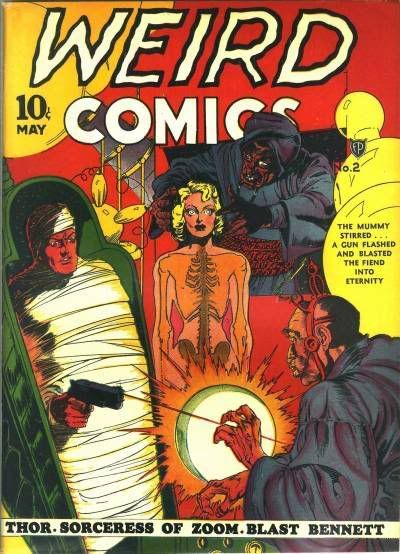 PS...I found an earlier episode of Solar Plexus - Interplanetary Messenger in WEIRD Comics #1, and I include it below just to satisfy your curiosity. It doesn't appear to have anything to do with the haiku-like hallucination above, and I found it entirely unremarkable...except that it wallows in the pool of utter nonsense as well.
If anybody out there has any more info on who might've done this, please let me know. In the meantime, enjoy the ride!
For more info on
Fox Publications
and WEIRD comics, see
THIS article at Toonopedia
.
Thanks to
the mad draftsman
for the original scans!