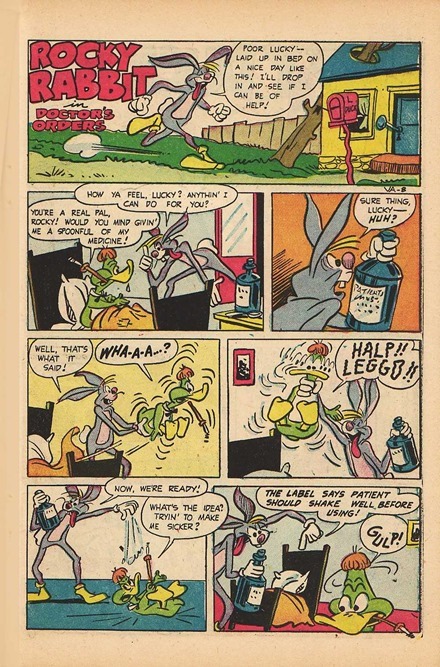 Loose and lively brushwork from animation story man Irv Spector. And what a strange rushed composition in that last panel! Sometimes, you really need someone to write, "The End" in the corner to keep you from thinking you missed something. But that's it. That rushed weirdness is one of my favorite things about those old one-page filler comics.
Check out the official Irv Spector blog at
http://irvspector.blogspot.com/
for more comic book art and animation storyboards and photos and stories about the life of this versatile and dynamic cartoonist!