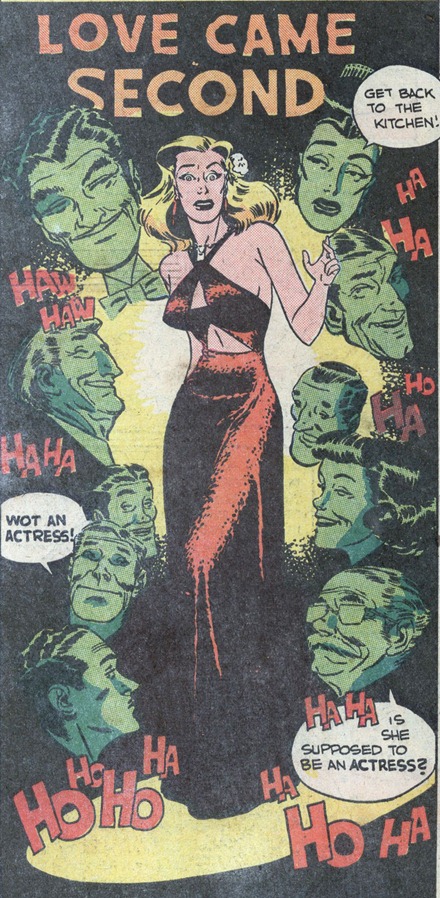 Here's an amazing golden-age comic story from 1949: "Love Came Second" by
Joe Kubert
. The full pages are posted down below, but before we get there, take a look at some of these terrific panels!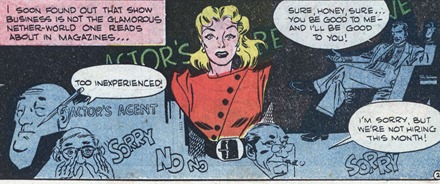 Kubert was having a lot of fun with the page layouts here – delighting in page-high panels like those above, and full-width panels like the ones below…

I love these expressionistic background montages!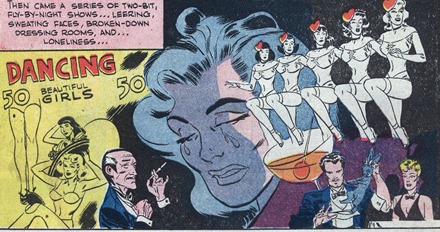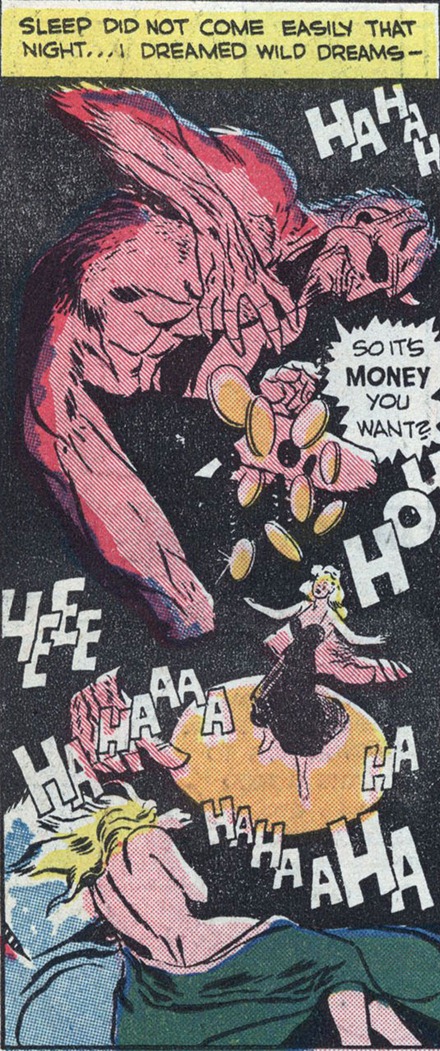 Pretty wild stuff! Here's the whole story below.
Click on the pages for a HIGH-resolution scan.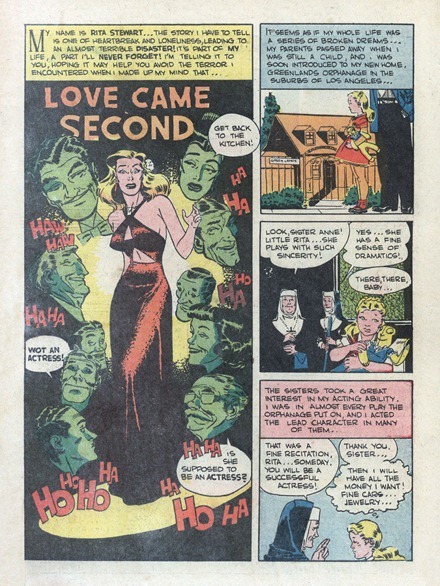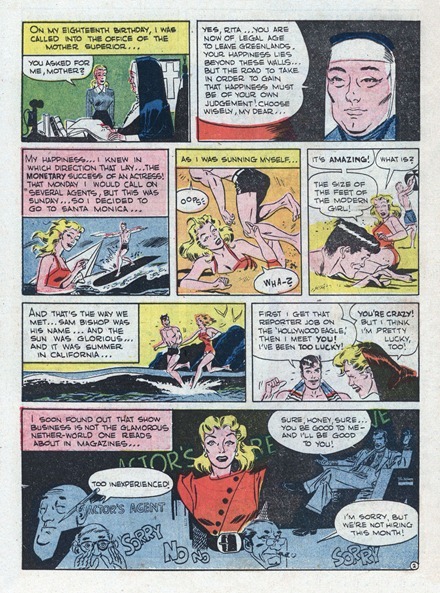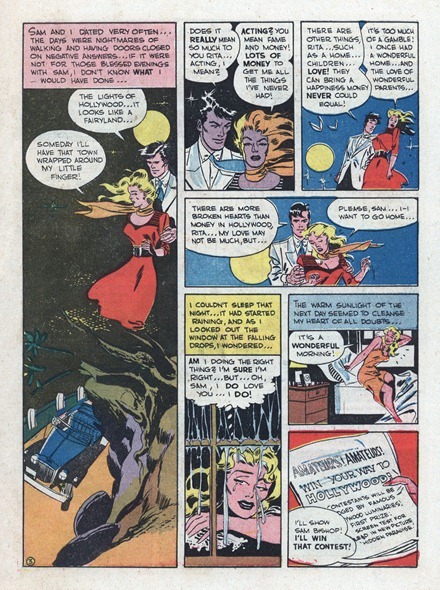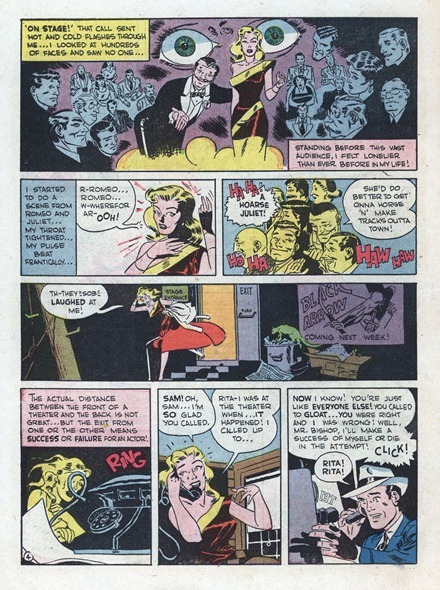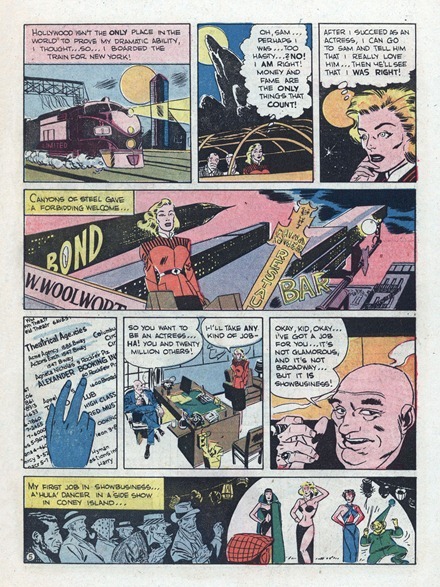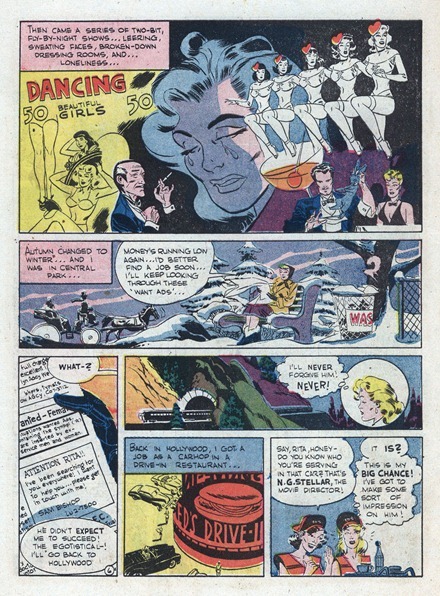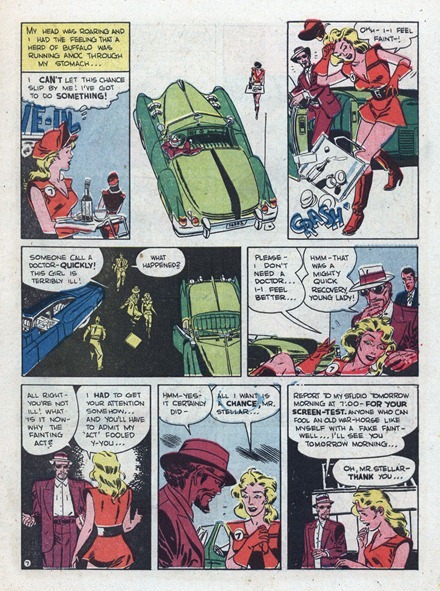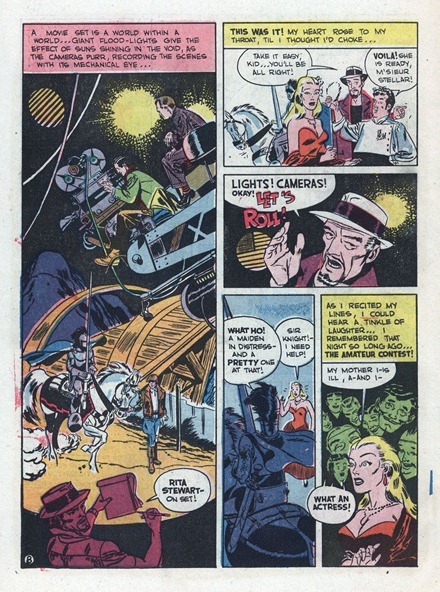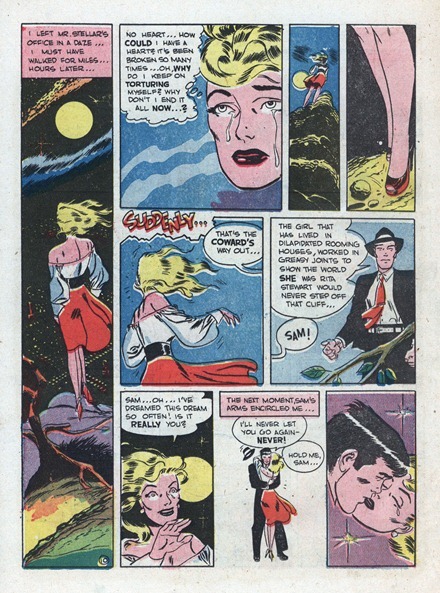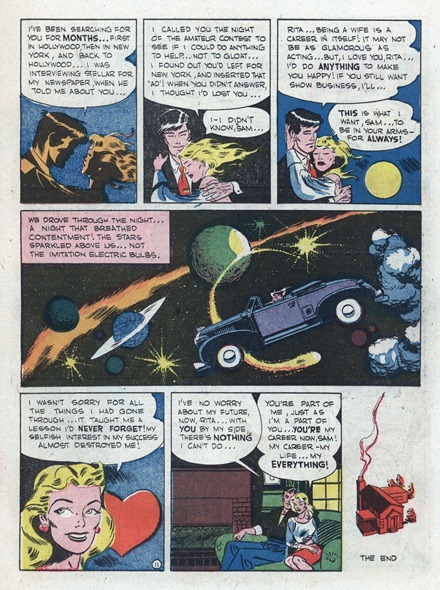 Scans courtesy of the Jim Vadeboncouer collection at
http://comicbookplus.com/