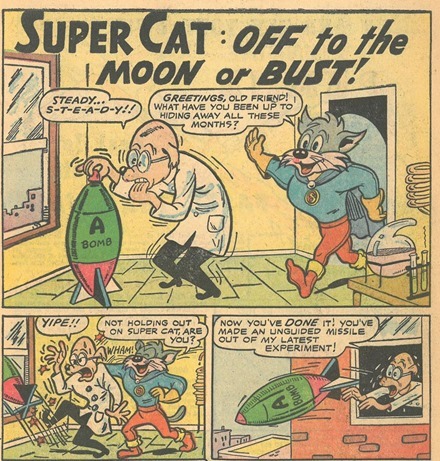 Have you ever read those amazing
Super Mouse comics by Milt Stein
? Well, these Super-Cat comics are nothing like those. They're clumsily drawn and the story is so stupid that it's charming.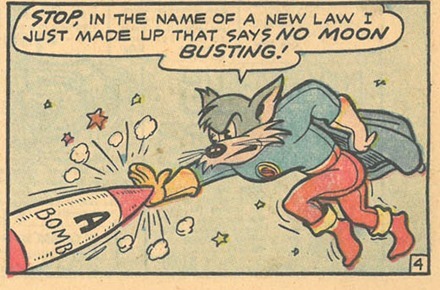 OK…to be fair, this Super-Cat is really just a parody place-holder than a real character like Super Mouse was. Super-Cat's total obliviousness is kinda fun…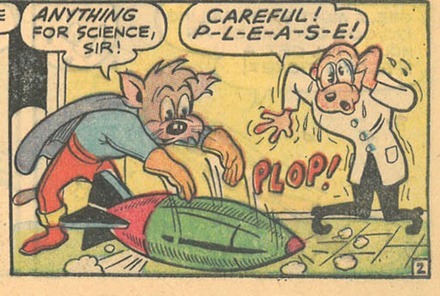 I'm just fascinated by the clunky off-kilter low-rent second-string execution of this story. The first three panels are so incredibly dopey that I was hooked right away

Enjoy!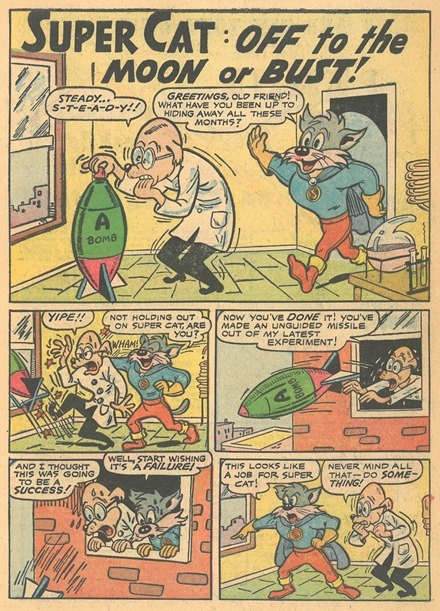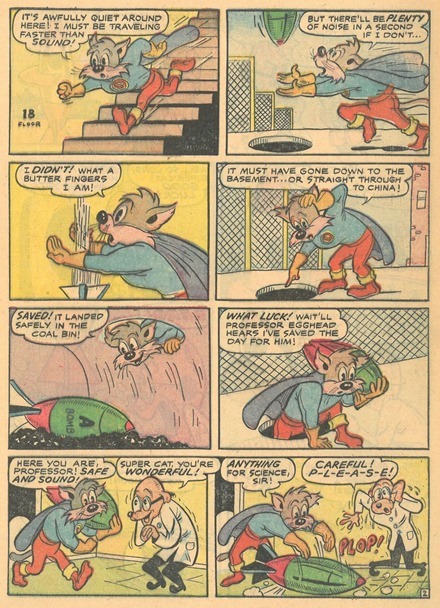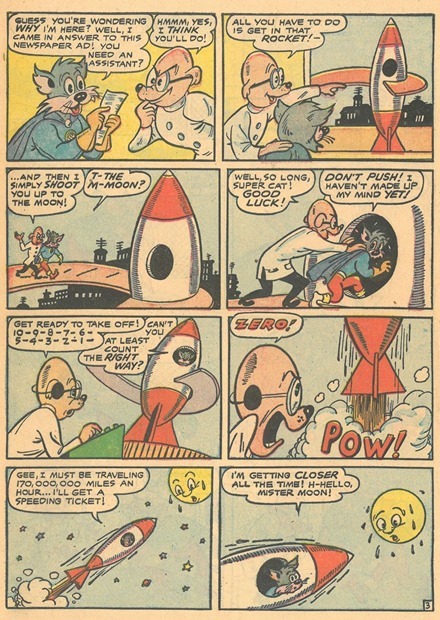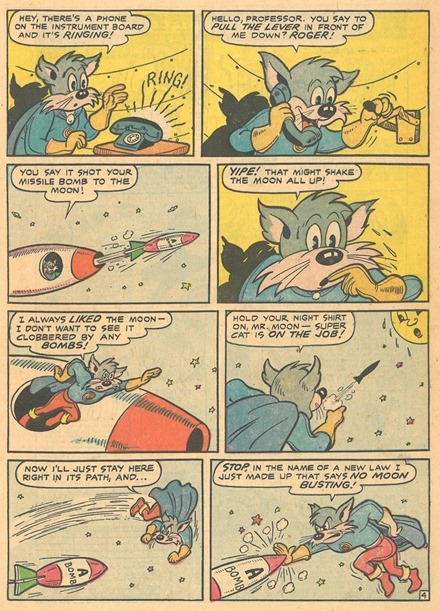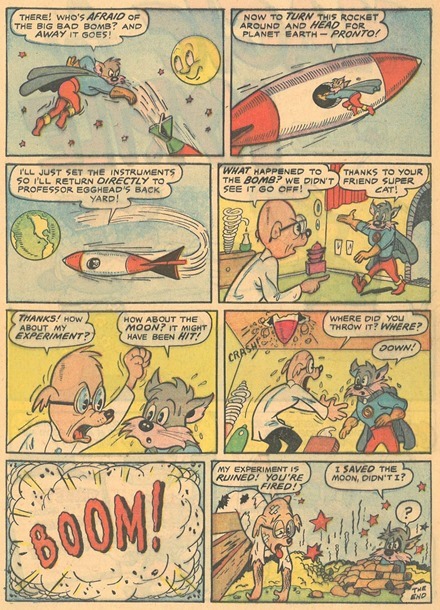 from Super-Cat Volume 1, Number 4
Published by Ajax-Farrell in May 1958